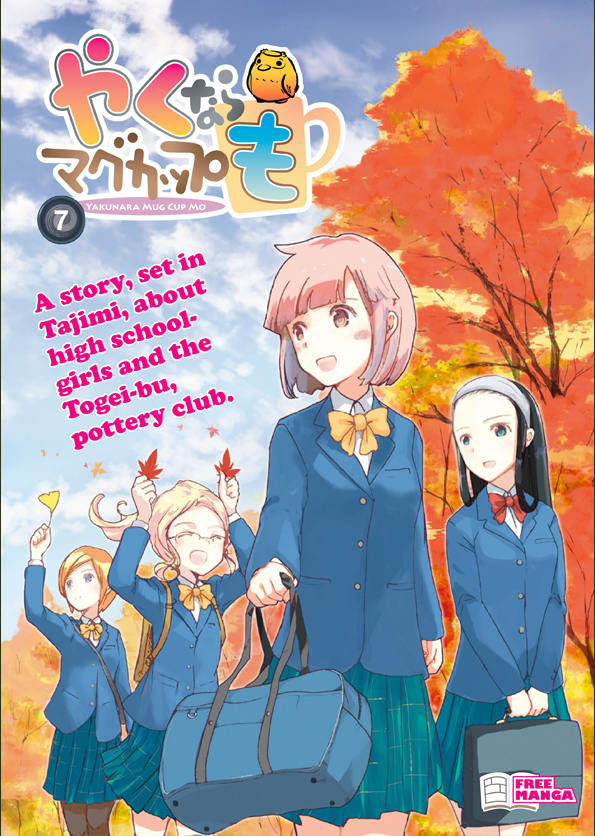 Yakunara MugCup Mo is a Japanese comic. It is available as a free download.

The city of Tajimi, located in the southern part of Gif Prefecture, Japan, is famous for Mino earthenware. The city is dotted with historical pottery producers and ceramic art museums.
It has facilities where you can try your hand at making pottery, and many restaurants that serve food on Minoware dishes.
The story begins when a high school girl moves to a shopping street in Tajimi. Many encounters await her, friends, town folk, ceramic art, etc. What will she discover in a town famous for ceramic?
"Yakunara Mug Cup Mo" is a collaboration of many enthusiastic people. Like its main characters, "Yakunara Mug Cup Mo" will develop slowly. We invite you to watch it grow.
Yakunara Mug Cup Mo staff